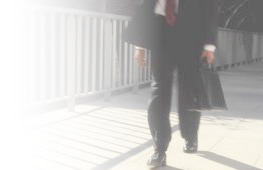 Gramm-Leach-Bliley Act
Attorneys, as providers of certain personal services, are now required by the Gramm-Leach-Bliley Act to inform their clients of their policies regarding privacy of client information. Our law firm understands your concerns for privacy and the need to ensure the privacy of all your information. Your privacy is important to us, and maintaining your trust and confidence is a high priority.
Attorneys are bound by professional standards of confidentiality that are even more stringent than those imposed by the Gramm-Leach-Bliley Act. Therefore, we have always protected your right to privacy. The purpose of this notice is to explain our Privacy Policy with regard to personal information obtained and how we keep that information secure.
Non-Public Personal Information We Collect
We collect non-public personal information that is provided to us by you or obtained by us with your authorization or consent to assist us in providing proper services to meet your particular needs.
WE DO NOT DISCLOSE ANY PERSONAL INFORMATION ABOUT OUR CLIENTS OR FORMER CLIENTS TO ANYONE, EXCEPT AS PERMITTED BY LAW AND ANY APPLICABLE ETHICS RULES.
We do not disclose any non-public information about current or former clients obtained in the course of representation of those clients, except as expressly or impliedly authorized by those clients to enable us to effectuate the purpose of our representation or as required or permitted by law or applicable provisions of codes or professional responsibility or ethical rules governing our conduct as lawyers.
Confidentiality and Security
We retain records relating to professional services that we provide so that we are better able to assist you with your professional needs and to comply with professional guidelines or requirements of law. In order to guard your non-public personal information, we maintain physical, electronic, and procedural safeguards that comply with our professional standards.